Cool Staff
Hirshberg Entrepreneurship Institute-ONLINE!
Description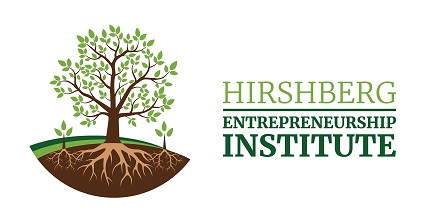 The Hirshberg Entrepreneurship Institute is a high impact 2-day boot camp conceived by Gary Hirshberg in 1998 based on his experience leading Stonyfield Farm from its start as a 7-cow operation in 1983 to its current nearly $400MM annual sales level. 18 Institutes have served hundreds of entrepreneurs across numerous business sectors in CA, CO, MA, NH, NY and abroad in Toronto, Vancouver, and Auckland, NZ under various names including the Stonyfield Entrepreneurship Institute and the Social Venture Institute.
By offering a highly interactive, intimate venue for networking, storytelling, and problem solving, the Institute offers a safe, stimulating environment for hundreds of for-profit and not-for-profit entrepreneurs to learn about financing, marketing, organizational challenges, finding personal balance, managing change, and the many other areas that are fundamental to growing an enterprise. The "case" method approach ensures a practical and grounded "real world" experience. Participants take home a wealth of pragmatic and useful ideas and strategies that can be immediately put to work in a growing enterprise.
98% of participants have rated the Institute as either excellent or very good in terms of:
Applicability of sessions to their work
Overall knowledge and experience of panelists
Fulfillment of learning expectations
Introduction of innovative business strategies
Interaction and learning from participants
Access to new contacts and networks

Date And Time

Thu, May 7, 2020, 8:00 AM –

Fri, May 8, 2020, 4:00 PM MDT
For more information about the schedule and panelists, CLICK HERE…