Jobs
UNICEF Zimbabwe is inviting applications for an individual consultant to provide technical support on School Improvement Grant Monitoring
Apply nowJob no: 542234
Work type: Consultancy
Location: Zimbabwe
Categories: Education, Early Childhood Development
UNICEF works in some of the world's toughest places, to reach the world's most disadvantaged children. To save their lives. To defend their rights. To help them fulfill their potential.
Across 190 countries and territories, we work for every child, everywhere, every day, to build a better world for everyone.
And we never give up.
For every child, quality Education!
UNICEF has been operating in Zimbabwe since 1982. We are a team of passionate professionals committed to the protection and fulfillment of children's rights.
The current UNICEF-Government of Zimbabwe Country Programme of Cooperation (2016-2020), extended to 2021, aims to support Zimbabwe to sustain and build upon the gains achieved for children during the 2012-2015 Country Programme of Cooperation. The programme focuses on improving the quality of social services, increasing access to services, and helping to build national and sub-national capacities to provide low-cost, high-impact interventions for all children, especially the most vulnerable.
For more information about UNICEF Zimbabwe please click here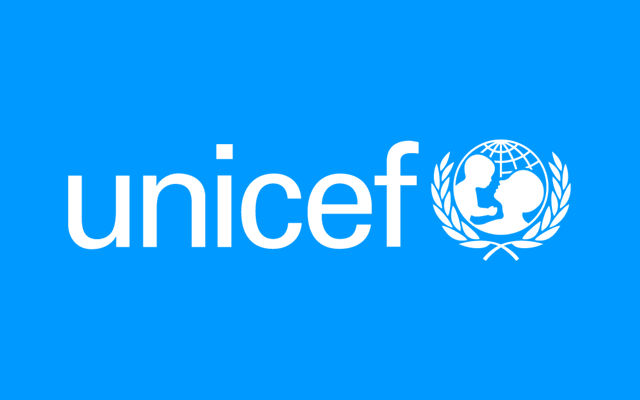 You can also access and explore all new UNICEF vacancies and create job alerts via the UNICEF Zimbabwe website link below:
https://www.unicef.org/zimbabwe/work-us
How can you make a difference?
To provide technical support on School Improvement Grant Monitoring, to strengthen the implementation of the various modalities of School Improvement Grant processes and accountabilities.
Consultancy Terms of Reference
SECTION
Education
CONSULTANCY TITLE
School Improvement Grant Monitoring Consultant
TYPE OF ENGAGEMENT
Consultant
PURPOSE OF THE ASSIGNMENTConsultancy to support strengthening the implementation of the various modalities of School Improvement Grant (SIG) processes and accountabilities.
BACKGROUND & JUSTIFICATIONThe School Improvement Grant (SIG) programme aims "to provide financially constrained schools with enough resources to address their most basic needs and to meet a minimum set of school functionality criteria with the aim of improving the quality of teaching and learning at the school level and reducing user fee costs for vulnerable children".[1] The School Improvement Grants (SIGs) are implemented by the Ministry of Primary and Secondary Education (MoPSE) with support from UNICEF and have been in place since 2013. The School Improvement Grants (SIG) are a component of the Education Transition fund (up to 2015) and then the Education Development fund. All funds from SIGs are contribution of the EDF partners: DFID and the German Development Bank (KfW).The SIGs are disbursed directly to a dedicated school bank account from a UNICEF account, and have been used to address issues of access, quality, governance and resourcing within the context of specific needs articulated in a school's SDP. This plan may include issues such as ensuring access to quality education to pupils coming from the most marginalised households and to those with special education needs. The plan may also focus on the improvement of quality of teaching in classrooms, materials provision (core and non-core teaching and learning materials), improvement of school facilities and effective school resource management.Grants are disbursed to each selected school annually to fund different components of non-salary and non-personnel needs that are indicated within a School Development Plan. The amount of SIG, however has been changing based on available resources annually. Spending of SIG is also based on the utilization criteria which stipulates eligible items and non-eligible items. Since inception, the utilization criteria are reviewed regularly taking into account the available funds, and the prevailing financial situation in the country to ensure that the best value for money on the expenditure of the SIG is made to benefit the most disadvantaged learners and schools. The utilization criteria basically establish the components of "school functionality" on annual basis. Verification findings and monitoring reports are also used to inform the utilization criteria.Despite the recent financial constrains in the country, SIG continues to be a critical financial assistance for disadvantaged schools in Zimbabwe to maintain their minimum functionality and improve teaching and learning. UNICEF, which is a close partner to MoPSE, will continue making sure that all SIG modalities are planned, implemented, monitored and reported well so that those disadvantaged schools can receive and utilize the funds in a timely manner for children to benefit from the improvement made in their schools.In addition to the above, the current global environment demands both development and humanitarian assistance to be implemented in accordance to safeguarding consideration. Safeguarding "in its broad sense means protecting people and the environment from unintended harm,"[2] and UNICEF has been engaging in the actions to encourage discussions around the issues of safeguarding and to strengthen the safeguarding mechanisms in various concerning sectors. As part of its efforts, UNICEF is reviewing specific safeguarding subjects can be integrated into the SIG processes.
Objectives of the assignmentTo support strengthening the implementation and monitoring of various SIG modalities including regular SIG to school, SIG Complementary Funding, and SIG Emergency through monitoring and analysis of SIG utilization in relation to the ongoing financial challenges, and integration of safeguarding elements into the SIG criteria.The specific objectives of this consultancy are the following;Implementation of Complementary FundingSupport MoPSE to revise the selection and utilization criteria and identify target schools for 2021 Complementary funding disbursementDocument good practices and lessons learnt from the 2020 SIG Complementary Funding disbursementSupport Ministry to develop a Complementary Funding Operations manualWork with Communication Section to produce human interest stories (HIS) of all SIG modalities, especially on SIG Complementary FundingImplementation of regular SIG and other SIGsSupport Education Specialist in developing selection criteria and reviewing utilization criteria for 2022 regular SIGSupport MoPSE Training department in developing e-learning module on financial management and facilitating roll out trainingSupport MoPSE in reviewing financial management manualAnalysis of SIG utilization and schools' capacities for all SIG modalities and produce analysis of trends in SIG utilization by schools over time, specially paying attention to their coping mechanisms and capacities to maintain the value for money (vfm) and purchasing power of SIG funds in relation to the on-going financial constraintsCompile and disaggregate results of all SIG modalities for database and reporting (EDF and GPE Progress Reports)Facilitate printing of IEC materials on SIGIntegration of safeguarding elements into the SIG criteriaFinalise brief on safeguarding in SIG with recommendations and key messagesHold a consultation meeting with MoPSE on the draft brief on safeguarding in SIGTo support any other related activities in the AWP
MAJOR TASKS, DELIVERABLES, TIMEFRAMES AND PAYMENT SCHEDULEMajor TaskDeliverableTimeframePayment scheduleInception report outlining approach and methodology in carrying out the task.Review of the 2020 Complementary Funding criteria and results and 2021 SIG Complementary Funding criteria revision consultationDocument good practices and lessons learnt from the 2020 SIG Complementary Funding disbursementSupport Ministry to develop a Complementary Funding Operations manualWork plan with timeframes is submittedReviewed report on SIG Complementary Funding criteria and results submittedDraft selection criteria submittedDocument on good practices produced and submittedDraft Complementary Funding Operations manual produced and shared22 days25% of contract valueWork with Communication Section to produce human interest stories (HIS) of all SIG modalities, especially on SIG Complementary FundingSupport the finalization of 2021 SIG Complementary Funding target schoolsSupport development of selection criteria for 2022 regular SIGField monitoring report with a HISList of SIG Complementary Funding target schoolsDraft regular SIG 2022 list 22 days25% of contract valueSupport MoPSE Training department in developing e-learning module on financial management and facilitating roll out trainingSupport MoPSE in reviewing financial management manualAnalysis of SIG utilization trend based on verification and rapid assessment reportsFinal consultation report is submittedSIG modalities' trend analysis report is submittedField monitoring report with a HIS is submittedFinal draft brief on Safeguarding in SIG is submitted22 days25% of contract valueFinalise brief on safeguarding in SIG with recommendations and key messagesHold a consultation meeting on safeguarding recommendationsFacilitate finalization of IEC materials on SIG Final consultation reportFinal draft brief on Safeguarding in SIGSIG related IEC materials ready for printing22 days25% of contract value
Supervisor: Education Specialist
Start Date:1/09/2021
End date:31/12/2021
Total Working Days:88
Consultant Sourcing: National/ International
Consultant Selection Method: Competitive Selection
Payment
[3]Lumpsum or monthly:Fees are paid on a monthly basis upon completion of deliverables.
Travel International (if applicable)
No
Travel Local (please include locations)
Yes Locations: National-all the 10 Provinces in the country
DSA (if applicable)Approximate number of days: 10
Yes for local travel
Administrative details: N/A Transportation arranged by the office for field trips
Home and or office Based depending on the COVID situationIf office based, seating arrangement identified: YesInternet access required: Yes
Application requirement
Technical proposal and an all inclusive financial proposal as part of the online application
---
[1] CfBT and SNV (2013) School Improvement Grants Design Framework, January 2013.
[2] DFID. Enhanced Due Diligence – Safeguarding for External Partners. June 2018.
[3] Payment of professional fees will be based on the submission of agreed deliverables. UNICEF reserves the right to withhold payment in case the deliverables submitted are not up to the required standard or in case of delays in submitting the deliverables on the part of the consultant
To qualify as an advocate for every child you will have…
Bachelor's degree in Social Sciences, Development studies or Education Field. A relevant Master's degree is an added advantage;
Three years work experience with the development of capacity development programmes for government, institutions, or civil society organizations;
Fluency in spoken and written English;
Excellent computer, research and data management skills;
Excellent analytical and report writing skills;
Excellent interpersonal skills and ability to support multidisciplinary teams;
Ability to interact and communicate with government and non-government partners;
Familiar with the Zimbabwean education system and context;
For every Child, you demonstrate…
UNICEF's values of Care, Respect, Integrity, Trust, and Accountability (CRITA)
The UNICEF competencies required for this post are…
Builds and maintains partnerships
Demonstrates self-awareness and ethical awareness
Drive to achieve results for impact
Innovates and embraces change
Manages ambiguity and complexity
Thinks and acts strategically
Works collaboratively with others
To view our competency framework, please visit here.
Click here to learn more about UNICEF's values and competencies.
UNICEF is committed to diversity and inclusion within its workforce, and encourages all candidates, irrespective of gender, nationality, religious and ethnic backgrounds, including persons living with disabilities, to apply to become a part of the organization.
UNICEF has a zero-tolerance policy on conduct that is incompatible with the aims and objectives of the United Nations and UNICEF, including sexual exploitation and abuse, sexual harassment, abuse of authority and discrimination. UNICEF also adheres to strict child safeguarding principles. All selected candidates will be expected to adhere to these standards and principles and will therefore undergo rigorous reference and background checks. Background checks will include the verification of academic credential(s) and employment history. Selected candidates may be required to provide additional information to conduct a background check.
To apply
If interested and available to undertake the consultancy, please submit your application online and attach the required documents including the technical and an all-inclusive financial proposal (detailing professional fees, DSA, airfare etc. where necessary). The consultancy involves 10 field travel days. UNICEF will provide transport support for field travel in pursuance of the assignment.
Remarks:
Only shortlisted candidates will be contacted and advance to the next stage of the selection process.
Individuals engaged under a consultancy or individual contract will not be considered "staff members" under the Staff Regulations and Rules of the United Nations and UNICEF's policies and procedures, and will not be entitled to benefits provided therein (such as leave entitlements and medical insurance coverage). Their conditions of service will be governed by their contract and the General Conditions of Contracts for the Services of Consultants and Individual Contractors. Consultants and individual contractors are responsible for determining their tax liabilities and for the payment of any taxes and/or duties, in accordance with local or other applicable laws.
Advertised: 19 Jul 2021 South Africa Standard Time
Applications close: 02 Aug 2021 South Africa Standard Time
Also Apply for Free online courses from Harvard University

Also Apply For Finance and Administration : UNICEF Internship ZImbabwe
Also Apply For Finance and Administratio INTERNSHIP at AMAZON PROJECT MANAGEMENT, 2021
CLICK HERE to join Campus lifestyle Updates Whatsapp Group (If you are already in one of our WhatsApp groups, then there is no need to join)
Please follow Campus lifestyle on: Twitter | Facebook