Jobs & Employment
WHO Headquarters offers-Young Professionals Programme – Technical Officer (Water, Sanitation, Hygiene and Health)- Apply
World Health Organization (WHO)HQ/ECH Environment,
Climate Change and Health Geneva (Switzerland
)Grade: P2, Entry ProfessionalOccupations:
Healthcare, Programme and Project Management
Close on 19 Jan 2022
JOB DESCRIPTION.
QUALIFICATIONS
The Young Professionals Programme
WHO Headquarters offers opportunities for young professionals from Least Developed Countries (LDCs) to engage in WHO's work and build skills and competence in key public health areas. This is a structured programme which incorporates additional exposure and experience at country level and career support.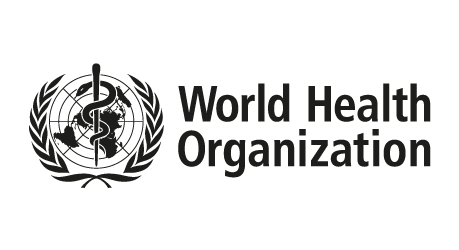 Young Professionals will be assigned to regular WHO positions and will be fully immersed in WHO's technical work. Young Professionals will benefit from career support, networking, mentoring and tailored learning opportunities throughout this period to support them in achieving their personal career goals. To enhance their knowledge and widen their professional network, the YPP may be posted in a different WHO office on short-term learning assignments.
Eligibility criteria
The following eligibility criteria in addition to the minimum requirements of the position will be used to shortlist candidates:
To be no older than 35 years on 31 December of the year of application.
To be a national of a country eligible for the Programme: List of Eligible Countries.
To hold a relevant university degree obtained in your home country or other eligible country.*
*Exceptions will be considered where no institute of higher education exists offering the degrees required for eligibility to this Programme as per the World Higher Education Database.
Purpose of the Position
The purpose of the position is to support the implementation of hand hygiene in community settings and WASH and waste management in health care facilities within the Water, Sanitation, Hygiene and Health unit, within the Department of Environment, Climate Change and Health.
Advertisement
Objectives of the Programme
The mission of WHO's UHC/Healthier Populations Division is to contribute to reducing health inequalities and reducing preventable disease and injury caused by environmental, social and economic determinants of health. This is achieved through a coordinated inter-sectoral approach aimed at enabling all people to enjoy better health and well-being, in line with the Organization's 13th General Programme of Work (GPW13) and the Sustainable Development Goals.
The role of the Department for Environment, Climate Change and Health (ECH) within the overall work of WHO is to promote a healthier environment, intensify primary prevention and to influence public policies in all sectors to address the root causes of environmental threats to health. ECH develops and promotes preventive policies and interventions based on an understanding and an in-depth scientific analysis of the evidence base for environmental determinants of human health.
The Water, Sanitation, Hygiene and Health (WSH) Unit aims to substantially improve health through the safe management of water sanitation and Hygiene services in all settings. The Unit focuses on improving-water quality and safety by providing objective information on human health risks associated with water quality contaminants and working to promote effective risk management and independent surveillance. The Unit aims to improve the safety of sanitation and wastewater management, maximizing health benefits of sanitation interventions, making wastewater management part of the circular economy and improving recreational water quality. The Unit promotes WASH in health care facilities (including health care waste management) by supporting the development of country standards and policies, monitoring, facility-based improvements. WSH Unit also undertakes regular comprehensive global analysis of investments and the enabling environment for WASH and reports on progress towards universal access to safely managed drinking-water, sanitation and hygiene. WSH Unit aims to integrate WASH with health and other programmes such as AMR, cholera, climate change, emergencies, IPC, MNCH, NTDs, nutrition, and UHC.Advertisement
Organizational context
Under the supervision of the Unit Head, WSH, the Technical Officer supports the work of the teams to scale up hand hygiene in community settings, together with support for improving WASH and waste services and practices in health care facilities.

Summary of Assigned Duties
Support the development, revision and dissemination of normative guidance and good practice tools on WASH in health care facilities, health care waste management and hand hygiene in community settings.
Contribute to coordinating aspects of WASH with WHO Regional and Country Offices.
Assist in coordinating global advocacy initiatives and learning related to WASH in health care facilities and hand hygiene in community settings, including global Task Force on WASH in Health Care Facilities, WASH in health care facility knowledge portal (www.washinhcf.org)and the Hand Hygiene for All global initiative.
Compile and prepare progress reports and analysis, particularly focused around the thematics of WASH in health care facilities, health care waste, hand hygiene.
Support training, follow-up and learning on the implementation of V 2.0 of Water and Sanitation for Health Facility Improvement Tool (WASH FIT).
Support other general project management duties, as required including technical meeting preparation (both physical and virtual), travel, preparation and provision of contracts as required, and liaison within WHO to advance work in accordance with defined administrative processes.
Perform all other related duties as assigned.
Advertisement
Competencies
Teamwork
Respecting and promoting individual and cultural difference
Communication
Producing results
Knowing and managing yourself
Fostering integration and teamwork
Functional Knowledge and Skills
Ability to think strategically; to express ideas clearly; to work independently and in teams.
A strong commitment to international public health; an interest in adapting to varied physical and professional environments; and a desire to work with people with different language, national and cultural backgrounds.
Sound skills in managing administrative processes.
Excellent organizational, analytical, and communication skills.
Excellent writing skills.
Demonstrated ability to act independently and exercise sound judgment.

ESSENTIAL
An advanced university degree in environmental engineering, environmental science, public health or another related area and a relevant first level university degree. A university degree in a relevant subject must have been obtained in your home country or other eligible country.
DESIRABLE
Training in project management.
Experience
ESSENTIAL
At least 2 years of professional experience working in the area of water, sanitation, hygiene and health and experience in coordinating multi-stakeholder groups.
DESIRABLE
Experience in working with WHO and/or other UN agencies. Some experience in programme management, procurement and/or logistics. Experience in translating science to practice. Advertisement
Use of Language Skills
ESSENTIAL
Intermediate knowledge of English.
DESIRABLE
Intermediate knowledge of French and Spanish.
Other Skills
Basic IT skills required to set-up and assist with virtual meetings. Excellent knowledge of Microsoft applications (e.g. Excel, Word, PowerPoint, etc.,) with an emphasis on Excel or similar workbook applications.
Additional Information
Candidates may apply to one or more vacancies advertised under the YPP; candidates should ensure they meet the vacancy and programme eligibility criteria.
The selection process may include asynchronous video assessment, technical evaluation and interview.
If your candidature is retained for interview, you will be required to provide, in advance, a scanned copy of the degree(s)/diploma(s)/certificate(s) required for this position. WHO only considers higher educational qualifications obtained from an institution accredited/recognized in the World Higher Education Database (WHED), a list updated by the International Association of Universities (IAU)/United Nations Educational, Scientific and Cultural Organization (UNESCO). The list can be accessed through the link: https://www.whed.net/. Some professional certificates may not appear in the WHED and will require individual review.
Should you have any questions, please check our FAQs available at https://www.who.int/careers. If your question is not listed, please contact us at YPP@who.int.
For information on WHO's operations, please visit: https://www.who.int.
WHO is committed to workforce diversity.
WHO has a smoke-free environment and does not recruit smokers or users of any form of tobacco.
Applications from women and from nationals of non and underrepresented Member States are particularly encouraged.
WHO prides itself on a workforce that adheres to the highest ethical and professional standards and that is committed to put the WHO Values Charter into practice.
WHO has zero-tolerance towards sexual exploitation and abuse (SEA), sexual harassment, and other types of abusive conduct (i.e., discrimination, abuse of authority and harassment). All members of the WHO workforce have a role to play in promoting a safe and respectful workplace and should report to WHO any actual or suspected cases of SEA, sexual harassment and other types of abusive conduct. To ensure that individuals with a substantiated history of SEA, sexual harassment or other types of abusive conduct are not hired by the Organization, WHO will conduct a background verification of final candidates.
Apply now https://www.unjobnet.org/jobs/detail/apply/35446098